Sustainer Society
Through their annual gifts, Sustainer Society members demonstrate their commitment to the mission fulfillment of Chapters Health Foundation and its support of Chapters Health System and its affiliates.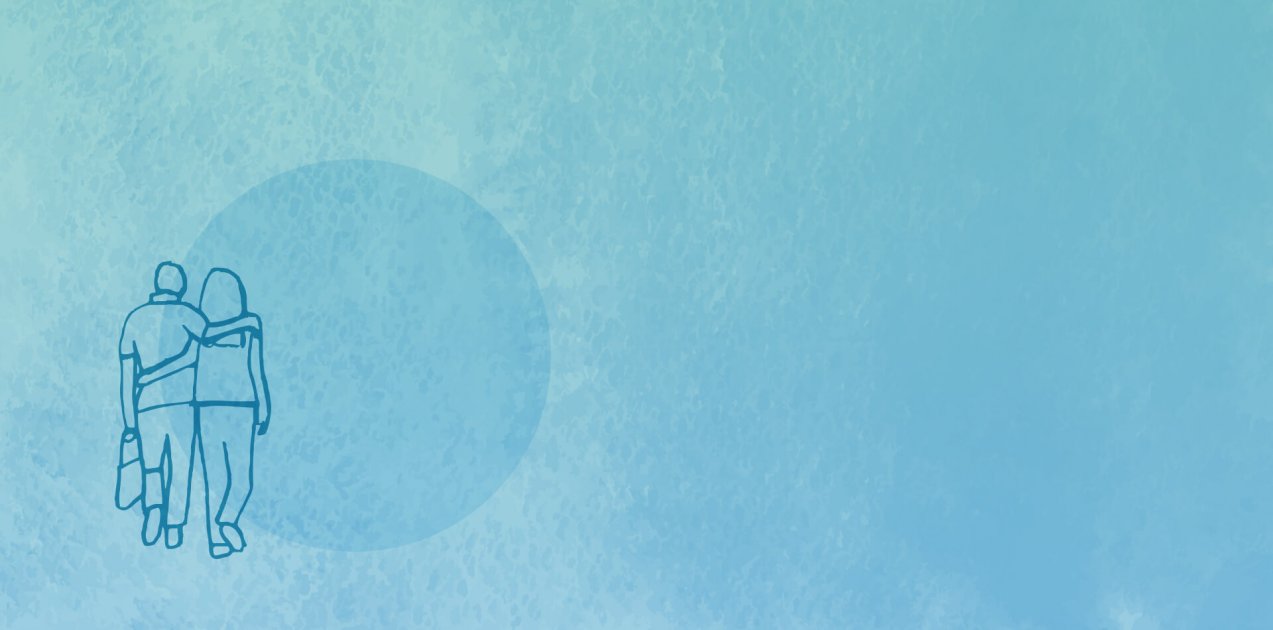 Why become a member of the Sustainer Society?
Sustainer Society members help us fill the financial gap that exists from unfunded and underfunded programs. Many of our loyal donors have joined the Sustainer Society, choosing to make a regular gift so that we can continue to plan and budget for vital programs and services for our local communities.
Here are some of the reasons why you should become a member of the Sustainer Society:
Make a profound difference in the lives of Chapters Health System patients and families by continuing programs that receive no financial reimbursement through Medicare and other payor sources.
Join with other community members in demonstrating a commitment to Chapters Health System's mission of providing support and care for people in our communities who are affected by advanced illness.
Sustain a "living endowment" fulfilling Chapters Health System's commitment to the most vulnerable and honor our founders' vision that no one be turned away from care due to an inability to pay.
Charitable support is and will always be vital to ensure that our community continues to have access to the very best care available.
If you are an existing member of the Sustainer Society and would like to make your payment online, please use the button below.
If you are not a Sustainer Society member and would like more information about joining, please contact the Chapters Health Foundation at 1-813-871-8444, email us at [email protected], or Contact Us.
Choose a Sustainer Society Level Right For You
Sustainer Society Benefactor members pledge support of a minimum of $1,000 per year for a period of five years. Sustainer Society Advocate members pledge support of a minimum of $5,000 per year for a period of five years. A pledge support of $10,000 or more per year for a period of five years is a Sustainer Society Champion member.

*Founding members

Members for Good Shepherd Hospice
Benefactor
Anonymous
Marty Dickey
Judy and Jim Joiner
Kerry Jones
Cindy and Pete Sternlicht
The Wegman Family
Members for LifePath Hospice
Champion
Construction Technology Group, Inc
Dan & Kristin Greco
Lowry Murphey Family Foundation
Shannon & Tom Mahaffey, Jr.
PAR, Inc.*
Bob & Cathy Smith*
Advocate
Adam & Mindee Besnard
George & Nancy Cottrell
DeBartolo Family Foundation
David Finkel*
Lillian & Ronald Ho
Karen Johnston
Bob & Donna Orf
Platt Family Foundation
Elizabeth Plott*
Patty J. Sharrock*
Nikki and Joe Romence
The Van Eepoel Family
Mike & Beth Weems
Benefactor
Adrian Fernandez Insurance Anonymous*
Ann Allen*
Mercedes Angell
Eric & Gina Bailey
Nancy Baily-Williamson
Don & Kathy Barnes*
Lance & Ashley Barton
Rebecca Bast
Sean & Laura Bates
Kathleen J. Belmonte*
Lou & Gail Bernucca
Scott & Kris Boos
Roger & Angela Borthwick
Kim Brannan
Steven Brantley*
Kim Bruce & Mike Gratz
The Bruno Family
Moira J. Burke, MD
Larry & Tiffany Cacciatore
Kathryn & Cameron Cardozo
Mike & Anne Carney*
Joseph & Patsy Chillura
Fitz & Kathy Conner
Frank & Mitzi Cooper
Tom & Diana Cornett
Ron & Linda Cox*
Terry Crews*
Allen & Sherryl Cusseaux
Lisa DeBartolo
Nikki DeBartolo & Chad Chronister
Debbie Dicus
Jennifer & J.C. Dominguez
Dave & Lisa Douglas
Lisa & Temple Drummond
Trish Dunton
Natalie Boos Elliott & Douglas Elliott
Elizabeth Ellis*
Neil & Jolene Fabricant
Rhonda Ho Fannon
Jane Floyd
Heather Ford
Jane & Jerry Ford
Dean & Beth Forman
Chris & Tricia Frost
John & Tracy Frost
Dan & Renee Furlong
Brian & Susan Gager
In Loving Memory of Ed Gallagly
Roberto & Laura Garcia-Ibanez
Bette Gibson*
Patricia Ginley & Jerry Schrader
Katie Glaser
Valerie H. Goddard
Casey Griffiths
Family of Marion Gustin
Ed Gunning & Mary Pond
Steve & Vicki Hammond
Annemarie Hare & Robert Emmerson
Jack & Kathy Heiss
Rosemary Henderson
The Rev. Edward & Sherre Henley
Gregory & Christine Hicks
Sean & Tanya Hillary
Barbara Holm
Kathy Hoye
Terry Hudson
Shawn & Sandy Hughes
Carl Johnson
William & Valerie Kendall
John Krawiec
Danielle Kucera
Jim & Lori Liburdi
David Lodato
Steve & Amy Loupin
Morgan Carriere Lykes
Mike & Gayle Martin
Tony & Kathy McGlone
Ryan McGrail
Mike McHugh Family
Trish Melech
Pam Menendez
Chris & Mary Mercer
Metal Processors, Inc.
Andrew & Amberly Molosky
Jennifer L. Moore
Kelley P. Moore
Dr. Anthony Mutchler & Jamie Klingman
Robert & Jennifer Murphy
Jamie Myers
Pete & Kippy Nelson
Stewart & Jennifer Nelson
The Nguyen Family
Heather Norris
Michael & Gail Nursey
Dan & Deb Ochstein
Mike & Jenn Palermo
Harvey Petty & Jeff Avery
Porter Professional Staffing
Jennifer Potter
Cadyn & Jadika Powell
Nikki Powers
Suzanne S. Pratt
Paul & Carol-Ann Puleo
John & Karan Rains
Mary Beth Reardon
Anna Lucia Richardson
Ben Richmond
Christie Roberts
Chris & Anita Roederer
Pam Saucier
Mark Scheidter
Christine & Adam Schwartz & Family
Ed & Rita Shaw*
Tamara Shumate Brown
Adam & Stephanie Stanfield
Julia Steinbrenner
Teresa Stinson
Sheryl & Rob Sypek
Faith Tarver
Donna  & Bill Taylor*
Carol Tedder-Wolfe & Wayne Wolfe
Thirlwell & Holowka Family
Renée & Ronald Vaughn
Mirtha M. Whaley
In Memory of Seth Wallace
Steve Waters*
Lara & Tracy White
Dana & Paul Whiting
Dan & Kim Wolfe
John McRae Wolfe II
The Family of Rick Woods & Patti Barrow
David & Glenda Wright
Jim Wurdeman*
Ron Yates
Barbara J. Zehnder* Founding Members