Andrew Molosky
MBA, FACHE
President/Chief Executive Officer
As the president/CEO of Chapters Health System, Andrew knows that the future holds unlimited opportunities for the organization to serve, grow, innovate and most importantly, continue to care for its various communities at the most vulnerable time of their lives.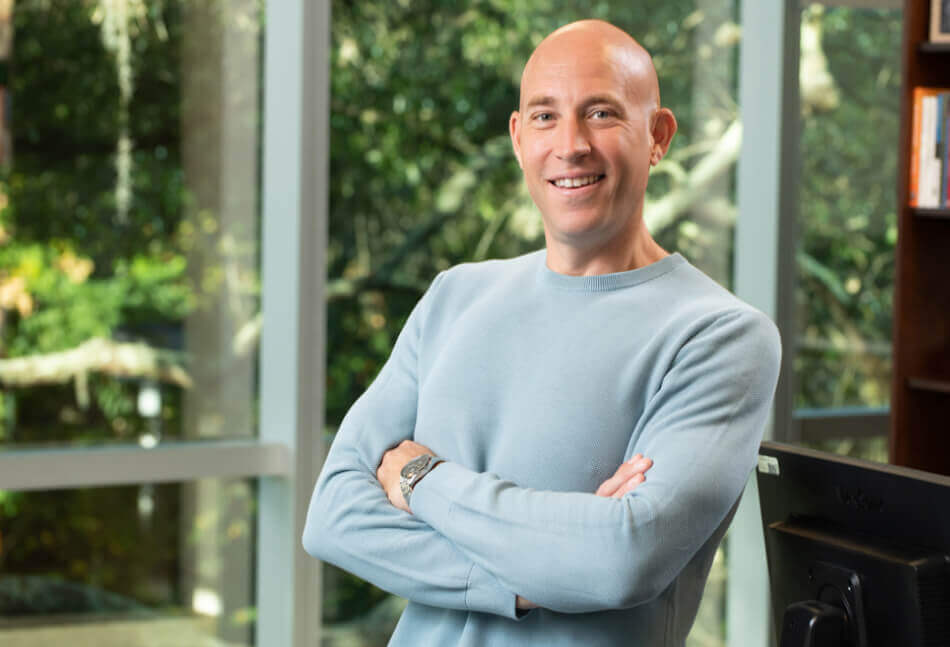 Andrew Molosky is the president and chief executive officer of Chapters Health System, one of the nation's premier community-based healthcare delivery systems. Chapters Health is a progressive leader in delivering innovative risk-bearing programming, hospice, palliative care, home health, durable medical equipment and pharmacy services designed to improve the lives of those affected by advancing age and illness. Chapters Health has redefined its position as the nation's largest not-for-profit, end-of-life care organization into that of the leading community-based population health organization under Andrew's strategic direction. Having developed a team member-led culture focusing on quality outcomes over volumetric throughput to drive profitability, Chapters Health has reinvented itself as the optimal choice for the provision of low-cost, high performance chronic-illness care.
This combination of innovation and creative disruption has dynamically shifted the healthcare landscape in the Florida markets in which Chapters Health serves and has become the standard-bearer for similar models nationally. Through incorporation of predictive analytics, risk-modeling, geriatric case management and social determinants of health, Chapters Health has become an unparalleled bridge between traditional provider and acute-care led models and that of the community space.
As a routinely engaged consultant, speaker and mentor, Andrew is modeling and leading innovation across several industries concurrently.
Andrew has served in executive leadership for more than 20 years spanning an array of geographies and organizations including publicly traded, privately held, and not-for-profit. Having worked in free-standing, multi-site, regional, national and integrated delivery organizations, he possesses a unique and distinctive business acumen.
Andrew completed his undergraduate degree cum laude at the University of Toledo, with a Bachelor of Science in Clinical Exercise Science and Cardiac Rehabilitation. He received his Master of Business Administration from the Ken Blanchard College of Business at Grand Canyon University in Phoenix. He holds his Fellowship from the American College of Healthcare Executives.  In 2022, Andrew was named as a top 300 Most Influential Person by Modern Healthcare and became an Advisory Board member for Home Care 100. Additionally, in 2023, he joined the board of directors of the Alzheimer's Association, Florida Region, Gulf Coast Chapter. He also has certifications from the Duke University Palliative Care Partnership and the Hospice Education Network.
"We have one simple goal here at Chapters Health. Be taking great care of patients or be taking great care of those who do."