Hospice Women of Philanthropy
Through their annual gifts, Hospice Women of Philanthropy members demonstrate their commitment to the mission fulfillment of Chapters Health Foundation in its support of Chapters Health System and its affiliates.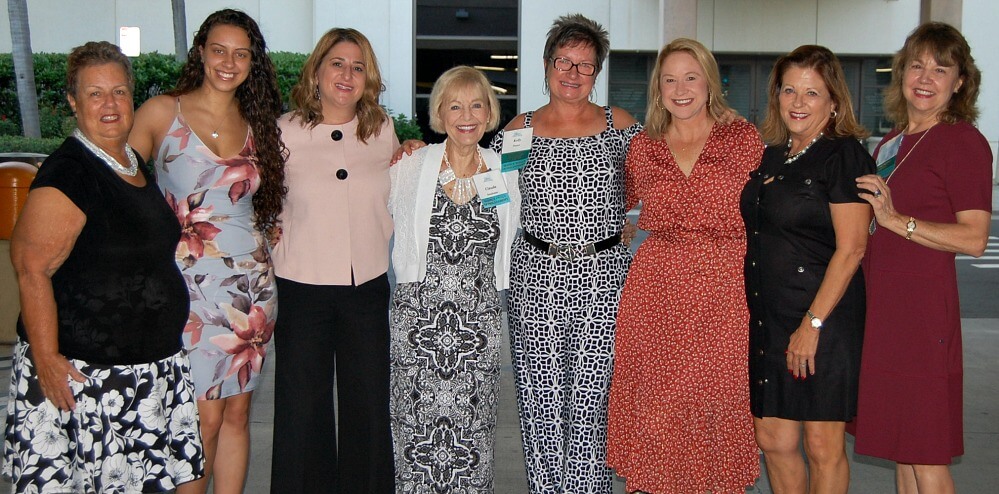 Why become a member of Hospice Women of Philanthropy?
The Hospice Women of Philanthropy is a group of local women who participate in building and strengthening hospice-related programs through joint contributions. The group also provides women with opportunities for education in an effort to foster and develop women's capacities for philanthropic leadership.
The mission of the Hospice Women of Philanthropy is to encourage the human spirit by providing patients, families and grieving hearts with support, compassion and hope through membership gifts that directly support programs and services with limited or no funding sources.
Any woman in the Tampa Bay area is welcome and encouraged to become a member of the Hospice Women of Philanthropy. Members are required to make an annual contribution of $500 to LifePath Hospice by December 31 of each year. Gifts may be paid by cash, check or credit card.
If you have questions, would like more information, or would like to join the Hospice Women of Philanthropy, please email the Chapters Health Foundation team that supports LifePath Hospice at [email protected], call 1-813-357-5361, or Contact Us.
Video: Hospice Women of Philanthropy
The annual contributions from all members of the Hospice Women of Philanthropy group are pooled together and used to support programs and services of LifePath Hospice that otherwise would not be possible.
Members vote on which projects they wish to be funded at the Annual Meeting after reviewing proposals submitted by LifePath Hospice team members.
In addition to the annual meeting, which is held every January, there are several other membership events throughout the year, including:
Spring Soiree
Birthday and New Member Celebrations
Hope Tours
Camp Circle of Love Send-off
Jean's Supper Club
Fashion Fun and Friendship
Flavors of the Holidays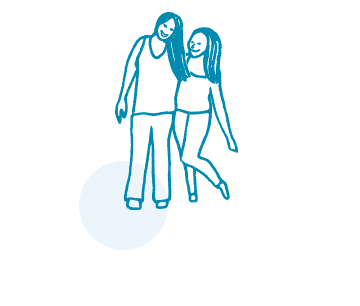 "Never doubt that a small group of thoughtful, committed citizens can change the world. Indeed, it's the only thing that ever has."
—Margaret Mead
These Women Made a Commitment to LifePath Hospice
The Hospice Women of Philanthropy is a group of local women who participate in building and strengthening hospice-related programs through joint contributions. The group also provides women with opportunities for education in an effort to foster and develop women's capacities for philanthropic leadership.

*Founding members

Hospice Women of Philanthropy Members
Terri Adolph
Ruth Adrian
Ann Allen
Barbara Alling
Sophie Alvarez
Mercedes Angell
Nancy Baily-Williamson*
Kathy Barnes
Victoria Barthelemy
Kathy Belmonte
Gail Bernucca
Mindee Besnard
Katie Bickle
Michelle Blazowski
Marjorie Boling
Susie Bolton
Lindsay Bomstein
Connie Boos*
Angela Borthwick
Sue Breit
Kate Broderick
Tamara Shumate Brown
Kim Bruce
Moira Burke
Linda Buxton
Kathy Cardozo
Anne Carney*
Patricia Martini Clark
Katie Connor
Ashley Constable
Cindy Coolidge
Mitzi Cooper
Lameh Cortes
Lauren Coup
Linda Cox*
Terry Crews
Carol Cromer
Kay Cunningham
Heather Davidson Curtis
Barbara Curts
Lea Davis
Paola Delp
Debbie Dicus
Cassie Donovan
Donna Drackett
Trish Dunton
Carole Eisenstaedt
Jolene Fabricant
Karen Falconer
Lisa Faust
Irene Ferguson
Lauren Fernandez
Susan Ferrentino
Michaela Fisher
Lisa Fogarty
Jane Ford
Judie Galloway
Debbie Gaston
Ariel Gibson
Stephanie Goforth
Mary Lou Gordon
Dee Graczyk-Parrino
Genevieve Graham
Irene Gray
Kristin Greco
Julie Grier
Debbie Griffin
Casey Griffiths
Annemarie Hare
Rosemarie Henderson
Sherre Henley
Tanya Hillary
Karen Johnston
Donna Jordan*
Caitilin Martini Kamaris
Jamie Klingman
Elizabeth Krystyn
Geri Leever*
Lea LeVines
Patricia Hall Linton*
Ashley Lodrigues
Muffy Longacre*
Heather MacLellan
Shannon Mahaffey
Jill Manthey
Cynthia Martinez
Leila Martini
Karen Matchus
Kathy McGlone*
Trish Melech*
Joan Mellen
Dominique Mellow
Ellen Miller
Martha Minahan
Joanne Mirabelle
Robin Moch
Linda Mortellaro
Lorrie Nertney
Nancy Newkirk
Heather Norris
Gail Nursey (posthumously)
Nina Nyiri
Holly O'Brien
Donna Orf*
L'Shaun Overton
Kelly Panter*
Angelina Parrino
Stefany Peralta
Jodi Perez
Ki Perry-Cooney
Melissa Petre
Betty Plott
Joanne Powers
Suzanne Pratt*
Karan Rains
Jeanne Ramseur*
Neva Reed
Chris Reyes
Karen Riddle*
Christie Roberts*
Peggy Rodebush
Marcia Saffold
Patty Sharrock
Laura Sherman
Vicki Shields
Kristen Kennedy Showalter
Monica Sierra
Mary Ann "Skipper" Singer
Cathy Smith*
Jenny Artiles Smith
Mindy Snyder
Jade Stafford
Stephanie Stanfield
Claudia Strathman
Sheri Strobel
Christine Taylor
Donna E. Taylor
Donna M. Taylor*
Liz Theofilos
Erika Thompson
Helen Townsend
Jackie Trombley*
Jennifer Turkel
Vickie Vail
Kathleen Van Eepoel
Renée Vaughn
Megan Vinson
Beth Weems
Mirtha Whaley
Lara White*
Valerie Williamson
Jenny Wilwant
Linda Winchester
India Witte
Kimberly Wolfe
Jean Wurdeman (posthumously)
Diana Yates
Leigh Young
Joanne Zabaldo
Barbara Zehnder
Janet Zito
*Founding Members