Pediatric Care: How Chapters Health System Helps
Learn about pediatric palliative and hospice care at Chapters Health System and how they can help manage complex diseases in children.
posted on February 24, 2022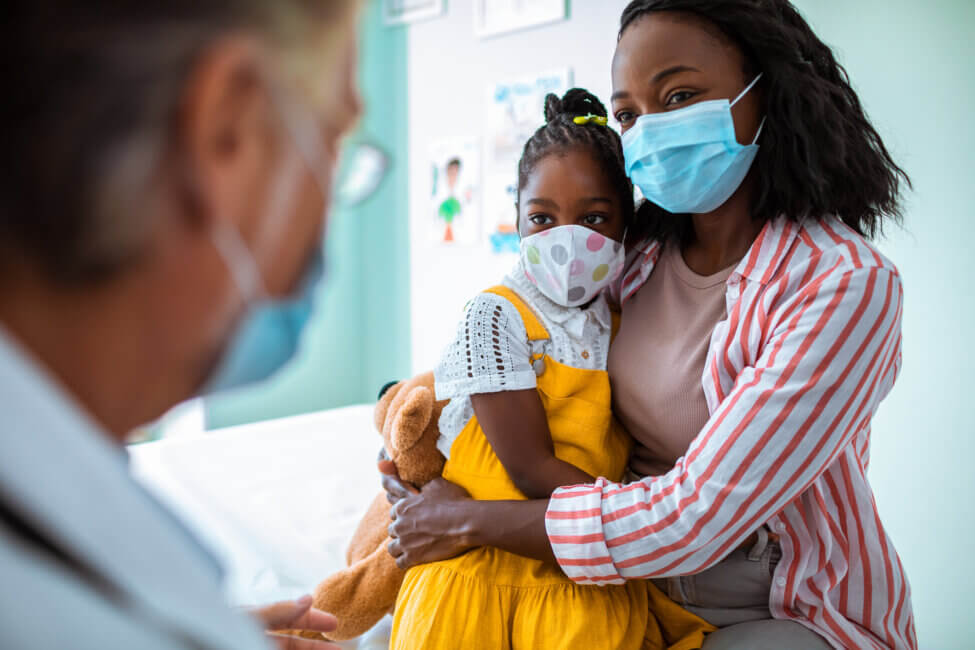 A picture can speak a thousand words. For Emily and Gabriel Calcines, their family photo tells a story. The story of their strong and courageous son named Luke, who overcame more health challenges in the first two years of his life, than many people face in a lifetime. Soon after he was born, doctors diagnosed Luke with Vein of Galen, heart failure and pulmonary hypertension, among other complications. More than seven specialists became involved in Luke's care. His family soon turned to to pediatric care services at Chapters Health System.
"We decided for Chapters Health Pediatric Palliative Care to also be involved in his care in order to help us navigate all of the specialists while still putting the main focus on the big picture of Luke's plan of care and what was best for his long-term care," said Emily.
Through Luke's story, and the experiences of a nurse practitioner, you can learn how the pediatric programs at Chapters Health System can make a difference for any child touched by life-limiting illness.
Pediatric Care Continuum
At Chapters Health, there is a continuum of care for all patients, guiding them at every step of their health journey. This continuum treats three types of children: those with chronic or complex conditions who require palliative care, those with serious conditions who are not yet eligible for hospice and those needing end-of-life care.
Children can receive palliative care, hospice care and bereavement services, all from clinicians and team members specialized in working with young patients. Those team members include board-certified physicians, advanced practice registered nurses (APRNs), chaplains and licensed mental health counselors.
In addition, two affiliates, LifePath Hospice and Good Shepherd Hospice, provide palliative care through Partners in Care: Together for Kids Program in Hillsborough, Highlands and Polk counties.
Pediatric Palliative Care
This is the type of care Chapters Health provided Luke. It is for children who do not yet qualify for the hospice benefit but require regular care to manage symptoms. It focuses on addressing the symptoms, easing pain, adding comfort and improving quality of life in the youngest.
"He was very critically ill as a child with his Vein of Galen diagnosis and required a ton of medical support and intervention," said MariBeth Allen, APRN for Chapters Health Palliative Care. "Several institutions had to get Luke to a point where he could start to recover. From that recovery is where we got involved and helped with his symptom management when he got home, which was a long road. He has been able to overcome so much with his parents and care team."
Allen said her team still sees Luke every two weeks or so to make sure his symptoms are managed and identify any additional social support the family needs. Luke's mother said that support has made all the difference.
"Luke is now a thriving two-year-old, and we are so grateful to Chapters Health for their professional medical expertise and their unending compassion to support us during very stressful times," said Emily.
"Stories like Luke are very special because I think it eliminates the stigma of palliative care, which is we only take care of children who are dying," said Allen. "We take care of a lot of children who are thriving, going to school every day, and you would never know that they have complex conditions."
Expert care from talented clinicians is not the only benefit of pediatric care with Chapters Health. Patients at Chapters Health are introduced to an organization full of supportive volunteers and team members who seek to make life easier for patients. One example is a holiday gift drive-thru event Allen and her palliative care team organized for patients and families just two months ago. Patients and families were treated to snacks, gifts and a lot of love from volunteers and team members.
"Allowing these kids and their families to have a few moments of normalcy and celebration of the holiday was so special to see and experience," said Allen. "Although I care for them daily, it was still incredible to be able to take the medical hat off for a moment and just celebrate each of them for who they are."
Referring physicians benefit as well from the education and spiritual support palliative care provides to families, allowing them to make more informed decisions with regard to complex disease management. According to 14 studies, published in the Cambridge University Press, pediatric palliative care also resulted in less visits to intensive care units and less intense end-of-life care once the disease progressed.
Pediatric Hospice Care
What is the difference between pediatric palliative care and pediatric hospice care? Hospice is a philosophy of care reserved for patients who are expected to live six months or less if the disease follows its expected course and the patient has ended curative treatments. However, a patient can still maintain their hospice benefits even if they live longer than six months and many do. Palliative care is available to pediatric patients, regardless of life expectancy.
What if a family is considering transitioning from palliative care to hospice?
"Part of what we do is continual evaluation of when a patient is showing progressive decline," said Allen. "We would have a conversation with the family to discuss hospice care and explain how that might be easier. That allows for the element of someone to come into the home and provide hands-on care."
Like any hospice patient, pediatric patients would benefit from all levels of hospice care, including routine hospice care, continuous care, respite care and inpatient care.
Chapters Health System is committed to serving the needs of its patients, families, caregivers, health providers, partners and communities.
For more information, please call our helpful Chapters Health team at 1.866.204.8611 or Contact Us.