Pediatric Programs
Our pediatric programs serve three distinct populations of children: those with chronic or complex conditions who require palliative medicine, those with serious conditions who are not yet eligible for hospice and those needing end-of-life care.
An important goal of our pediatric programs is helping families access services at every stage of their medical journey—with an emphasis on keeping the family unit functioning as normally as possible.
For instance, if children need help with symptom management or better treatment tolerance for their illnesses, they can receive palliative medicine services through our Together for Kids: Partners in Care program (available in Hardee, Highlands, Hillsborough and Polk counties).
If a child's health does not improve, hospice services are available. With all pediatric services, the overall goal is providing care and facilitating any changes seamlessly, which is accomplished by a team of trusted caregivers:
Physicians
Nurse practitioners
Nurses
Social workers
Chaplains
Hospice aides
They work together as a team with a focus not just on the patient but the entire family, including healthy siblings.
Our pediatric programs fulfill the critical needs of families who might not otherwise know where to turn for help. At Chapters Health, life-limiting or life-threatening illnesses mean patients and families can be in control. Children participate in conversations. The healthcare providers listen and empower children so that they realize they're truly at the center of everything the pediatric programs provide.
Together for Kids: Partners in Care
Two of our affiliates, LifePath Hospice and Good Shepherd Hospice, offer the Partners in Care program for children and adolescents up to age 21 in Hardee, Highlands, Hillsborough and Polk counties.
What is palliative medicine?
Besides medical services, the Partners in Care program offers palliative medicine, which includes:
Pain and symptom management
Therapeutic counseling for child and family
Respite care
Specialized nursing and personal care
Grief counseling
Who can receive Partners in Care services?
In order to be eligible for Partners in Care services, children must meet the following criteria:
Enrolled in the Centers for Medicare & Medicaid Services (CMS) Plan
Diagnosed with a life-threatening illness or condition by a CMS physician
Reside within the service area of the provider, such as Hardee, Highlands, Hillsborough and Polk counties for Chapters Health affiliates
How do I sign up for the Partners in Care program?
The first step is to speak with your CMS care coordinator, who can send a referral request to your CMS doctor to sign. Once the referral is approved by your CMS doctor, a Chapters Health program representative will contact you.
For additional information, please call 1-866-204-8611 or Contact Us.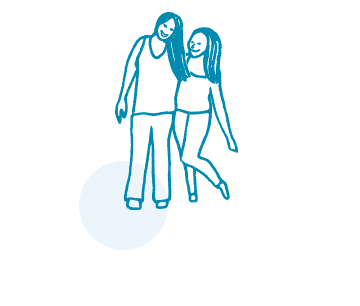 "We needed some help in making sure Parker's quality of life was being considered and maximized. So we contacted Good Shepherd Hospice."
—Jennifer McAdoo, parent, Lakeland, Florida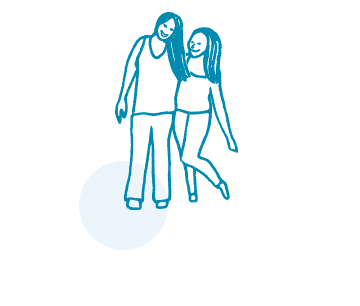 "We fell in love with our LifePath Hospice nurse, Mary. She became a part of our family. Most importantly, the hospice team gave us the confidence and guidance to fill Quinn's life with amazing experiences."
—Colleen Schiro, parent, LifePath Hospice, Tampa, Florida
Taking care of patients, or taking care of those who do.