Frontotemporal Dementia: Bruce Willis' Diagnosis
Dr. Stewart Stein helps us understand frontotemporal dementia, the type of dementia diagnosed in actor Bruce Willis, and provides tips to caregivers and families dealing with this disorder.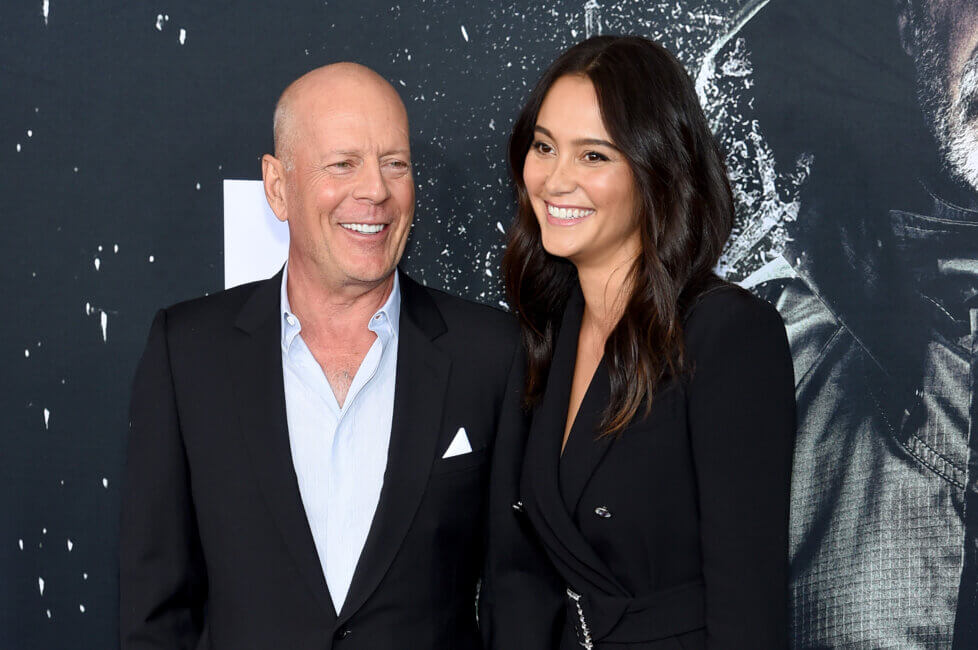 The family of Bruce Willis recently announced the actor was diagnosed with frontotemporal dementia, also known as FTD. In a statement, the family called FTD a "cruel disease" and thanked supporters for their "outpouring of love and compassion for Bruce." How is FTD different from other forms of dementia like Alzheimer's disease and vascular dementia? What can the family of Bruce Willis expect as the disorder progresses? Dr. Stewart Stein, Chapters Health Vice President of Medical Services, helps us understand.
What is frontotemporal dementia?
FTD refers to a group of disorders caused by progressive nerve cell loss in the brain's frontal lobes (the areas behind your forehead) and its temporal lobes (the regions behind your ears). According to the Alzheimer's Association, there may be between 50,000 to 60,000 people in the United States suffering from some form of FTD. It is one of the less common types of dementia, making up 10 percent to 20 percent of all dementia cases.
The Three Major Subtypes of FTD
Behavior Variant Frontotemporal Dementia (bvFTD)
People with bvFTD display changes prominently affecting their personality and behavior. It often occurs in people between the ages of 50 and 60, but can develop as early as their 20s. The nerve cell loss associated with bvFTD is prevalent in areas that control conduct, judgement, empathy and foresight. It can lead to some very troubling symptoms for family and caregivers.
"Any behavior can become disinhibited in this disease," said Dr. Stein. "In my experience, the most distressing to families is sexual disinhibition. In this situation, a patient who has been socially competent and proper their entire life begins to make distressing sexual comments and may even inappropriately touch themselves or others."
Primary Progressive Aphasia (PPA)
Doctors diagnosed Willis with aphasia last year.
PPA would mark further progression of that disorder. It is the second major form of FTD that affects language skills, speaking, writing and comprehension. It usually comes on in midlife, before the age of 65. There are major forms of PPA. The semantic variant, where individuals lose the ability to understand or formulate words in a spoken sentence. The agrammatic variant causes a person speech to be hesitant, labored or ungrammatical.
Movement Disorders
FTD can also produce movement disorders with or without behavior or language problems. The movement disorders can include progressive supranuclear palsy (PSP) and corticobasal degeneration (CBD). These disorders can cause changes in posture, and a person's arms and legs become stiff or uncoordinated. There has also been a great deal of research linking Amyotrophic Lateral Sclerosis (ALS), commonly known as Lou Gehrig's Disease, with the progression of frontal temporal dementia.
So, what makes FTD different from Alzheimer's? How does the journey differ for patients and families?
Three Key Differences Between Frontotemporal Dementia and Alzheimer's
Memory
"Alzheimer's disease is typically noticed initially with forgetfulness, then difficulty with personal hygiene, dressing, incontinence and speech," said Dr. Stein. "This pattern is not followed with FTD. In fact, memory tends to be somewhat spared in FTD, compared to Alzheimer's."
Behavior
There is also a noticeable difference in how quickly a person's behavior changes with FTD. The behavior changes do not typically occur in Alzheimer's patients until much later in the disease.
Spatial Orientation
Getting lost in familiar places and forgetting what time of day it is, is more common in Alzheimer's patients compared to FTD patients. This loss in special orientation causes symptoms such as wandering, confusion and sundowning. There are differing symptoms and challenges that come with each type of dementia. So, what are some things caregivers should know about FTD patients? How can we make quality of life better for them and their loves ones?
"Therapeutic options for patients with FTD are few," said Dr. Stein. "It would be important for caregivers to learn as much as possible about the disease and what to expect over time."
Five Tips for Caregivers
Never Argue With a Frontotemporal Dementia Patient
This is among the many tips we provide the families of all dementia patients. Arguing or trying to reason with the person will not help. They cannot control their behaviors and they don't understand they are unusual or upsetting to others. Trying to convince them these behaviors are unacceptable will only lead to feelings of anger and distress in a patient.
Managing Communication Problems
To foster better communications with a FTD patient, speak slowly and clearly. Use simple sentences and wait for responses. Ask them if they need clarification if they don't understand something. Gesturing, drawing and using labeled photos of people and objects is an excellent way of enabling good communication. A speech-language pathologist can help provide similar tools and strategies for a particular person.
Prepare for the Future
Some families wait too long to make sure their loved one's medical wishes are in place. Advance directives are an excellent tool to make sure the care they receive are in line with their wishes. While your loved one is still able to communicate, they can designate a healthcare surrogate to carry out their medical wishes and organize documents, such as physician orders for life sustaining treatment (POLST).
"POLST is an actual physician order," said Dr. Stein. "It takes a patient's wishes and makes them official. It's signed by the patient and a physician. It's a legal document that really drills down in some detail into what level of care is appropriate. It is a wonderful tool for fostering conversations and getting people to think about what they want their care to look like."
Seek Support Groups
Caring for a dementia patient is emotionally and physically exhausting for caregivers. Support groups can be a valuable resource for families to share experiences and tips with other caregivers who may be in the same situation. Chapters Health provides free bereavement and support groups to families and caregivers. Alzheimer's Disease Research Centers also offers education and support to families. 
Chapters Health System is committed to serving the needs of its patients, families, caregivers, health providers, partners and communities.
For more information, please call our helpful Chapters Health team at 1.866.204.8611 or Contact Us.