HPH Hospice Offers Its Annual Camp REACH OUT
a weekend camp for children who have experienced the loss of a loved one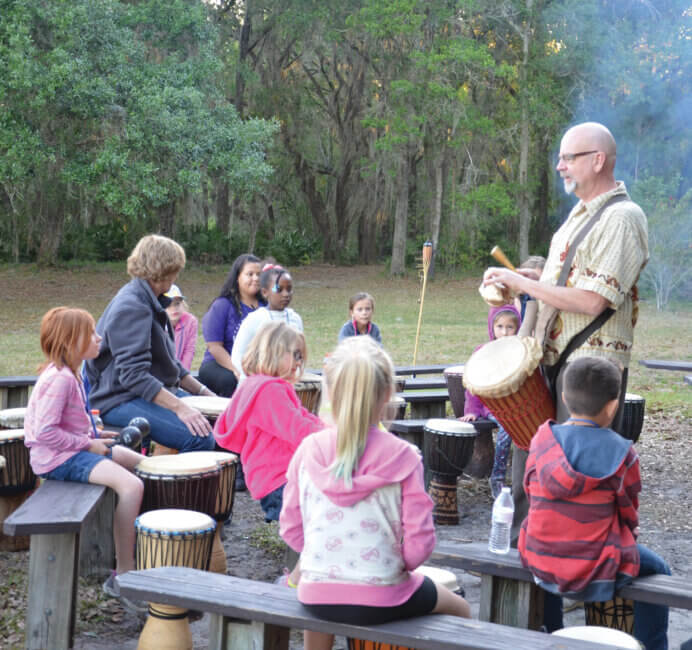 March 3 – 5, 2023
All children need to be surrounded by love, especially those who have recently experienced the death of a loved one. HPH Hospice recognizes the special needs of these children and has created Camp REACH OUT. This weekend camp for children, ages 6 to 17, helps those who have recently lost a loved one share their feelings of loss with others. The experience combines healing with fun, letting children know that life still has a lot to offer.
Schedule and Location
Camp is held at the 100-acre Lakewood Retreat Center in Brooksville. Camp is situated in a rustic, wooded setting with secure, comfortable cabins. Meals and snacks will be provided.
Activities
Camp combines exciting outdoor activities with opportunities for group discussions. One of the most poignant activities is a memorial service designed to provide healing and closure opportunities for campers. Traditional camp activities, such as swimming, arts and crafts, campfires, drum circles and team sports, are also included.
Sponsorship Opportunities
Sponsorship opportunities are available for Camp REACH OUT. Your donation could help send a grieving child to camp or provide the necessary equipment needed to help make Camp REACH OUT a success. If you are interested in making monetary or in-kind donations, please contact Andrea Arflack, director of philanthropy, Chapters Health Foundation at 727.819.5985.
How to Attend Camp REACH OUT
Registration includes completing an application and participating in an interview with an HPH Hospice counselor. Registration is required. Space is limited, applications are approved on a first-come, first-served basis. Following the interview, families will be notified as to each camper's status regarding camp registration and attendance. For more information, call the HPH Bereavement Department at 727.816.3647.
Click Here to Register