New Beginnings Support Groups
Monday, January 17, 2022 | 10:00 AM to 11:30 AM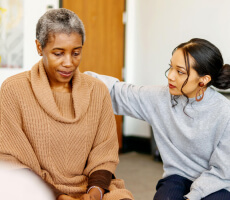 Eight-week structured support groups for adults grieving the loss of a loved one.
After the loss of a loved one, some survivors may find that the pain associated with their loss doesn't always lessen with time. Individual grief counseling and support groups provide a safe place to express feelings, share experiences, learn about grief and move ahead in the process. LifePath Hospice provides various support groups and individual counseling. It is our hope that you will take advantage of the programs that best suit your particular needs and circumstances.
Hosted in person at the Ruskin/Sun City office.
Event Categories:
Location
Ruskin/Sun City Office